Meta Tag Tips and Tricks for Search Engine Optimization
I teach clients about meta tags in one of my lessons so I thought I'd write out a few of the basics to use as a checklist. In the Search Engine Optimization world, there are many different opinions about what's the "right way". My good friend Janet Meiners did an article about the Top 10 SEO Factors, of which I agree with 100%.  These are guidelines I try to follow on all my sites.
On-site optimization, what we to on our site to make it search engine friendly, is only a part of getting the right traffic to your site. But if you do it correctly, it can really help you get out of the Google "sand box".
Here are the tips:
Meta Tag Titles
6-10 words maximum
Minimal keyword repetition
No domain name
Use keyword phrases that you want people to use to find you in a search engine
Use "byer phrases" instead of "browser phrases"
Every page of a website can have its own unique meta tags
Meta Tag Descriptions
1-3 Sentences
Keyword repetition recommended
Explain what the page is about
Meta Tag Keywords
25-30 words separated by commas
keyword repetition is okay
make sure the words relate to the page you're marketing
Here are my meta tags (title, description, keywords) for my home page at www.ClogOn.com:
Title: Clogging shoes | Dance Bags | Capezio dancewear
Description: Online clogging store with new and used clogging shoes, taps, dance bags, capezio dance wear and other clog dancing information.
Keywords: clogging, clogging dance shoes, dance bags, capezio dancewear, taps, clogging steps, clogging shoe supplier, history, clogging blog, clogg dance, clogging dance team specials, what is clogging, clogging shoe distributor, costume bag
Hope this helps and gives you a picture of how your meta tags can look on your pages. Remember, we want to customize the meta tags for all pages, especially the ones we want to be found in search engines. I personally don't waist a ton of time on the about us or contact us page.
If you want more in-depth information, this SEO book is excellent: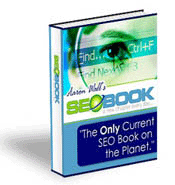 (Aff)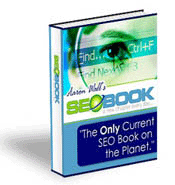 (Non-Aff)