Top 5 Ways to Find Suppliers
Finding suppliers for products is debateably the most important thing a small eCommerce business start-up can do. Without products, there are definitely other ways to make money on-line but they generally take a lot longer to develop and require knowledge that many don't have if they're just getting started.
Here are 5 ways to find suppliers that I feel are the best and quickest: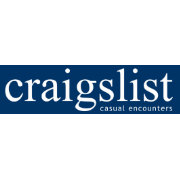 Your Own Products: ever heard of "spring cleaning"? This is such a great way to start making money on-line. I've seen amazing results, both personally and with clients, on Craigslist.org. It's Free, it's Free, it's Free – need I say more? You can list practically anything on Craigslist and it doesn't usually cost a dime (there are a few things that do cost). Before trying another option, why not give Craigslist a try? I'm sure we all know about eBay too. eBay is a great source to sell your own products too. There are fees to list and also fees if the product sells, but they are minimal if you play the game (list low to start). I've seen clients do amazingly well with eBay as a way to get rid of things. In fact, within their first few weeks in the coaching program, I've had clients sell over 50 items on eBay. Not a bad start if you ask me.There are other ways too: amazon.com, shop.com, shopping.com, overstock.com, become.com, half.com, etc. These are all buying solutions where you can list products. Most of these options have fees like eBay. Google also has a few options that you can look in to like http://www.google.com/products.
Trade-shows: this is probably the best way to find suppliers of products that you want to sell over and over again. A trade show is ideal because this is where manufacturers and wholesalers go to find retailers for their products. Here are some good things to be prepared for or find out when going to a trade show:

Attendance Pricing – Some events will cost you very little or even nothing; others may be pricey. It's good to find out about this prior to making the trip. Even though some may cost, the return could be well worth it.
Vendor List – Find out who's going to be there. Before going to a trade-show, you need to have an idea what types of suppliers are going to be attending and if they fit in with your plan. You may be able to find out this information on the trade-show website or in a book or pamphlet they send prior to the event. The good news is, new vendors may be added to the list up until the very last minute.
Floor plan and booth locations – Plan, plan, plan! "If you fail to plan, you plan to fail!" These trade-shows can be huge. Try to create a path you can follow that hits the key contacts and passes by other possibilities along the way.
Build relationships – When going to a trade-show, I would say this is the most important point. Putting a name with a face can make such a difference long term. A trade-show is your best chance to build a solid relationship with a supplier and to get the best deals you can. Take business cards, write things down about contacts to help you remember then, try to interview them if it's fitting for the event.

Contact people you know: although this may seem odd, sometimes people don't even realize who they know and what connections they may have. One of the first fears you have to get over right up front is talking to people. As a new business owner you'll have to talk to people all the time whether you like it or not. Also, you can't be afraid that someone might say no. Every "no" means you're that much closer to a YES! As one client told me, "'No' is the first two letters in 'Not Yet'!"
Local Searches:

Companies

– go to a local company that sells the products you are interested in. See if they have a dropshipping or wholesale program. If they don't, maybe they will give you someone to contact. As many of you know, this is how I found my first supplier for women's clogging shoes: I went to a local company who I thought would make a great partner – they didn't have a website but had access to the products I wanted to sell. Unfortunately they weren't interested but I asked, "Would you by chance know of someone I could contact that might be a manufacturer?" Surprisingly they gave me their manufacturers contact info and things eventually worked out.

Manufactures

(that are found on the products in fine print) – talking to the right person may be difficult here, but it's always worth a try.  Even if they're not interested, they may know of distributors that have drop shipping options.
Storage unit auctions
Case lot sales
Garage sales (I won't talk about these three too much now – come back for more information.)


On-line: there are quite a few companies out there that claim they are the answer to all our product sourcing problems. BEWARE!  Many of them have been found to be unreliable and expensive. WholesaleMatch actually goes to trade-shows for us. It's a company that actually has a guarantee that they will help us find suppliers within industries that tie in to what we are doing. The one recommendation I give all clients is that WholesaleMatch is just one source, not necessarily the "end all cure all". Occasionally a client will expect WholesaleMatch to find the exact brand and style of product they want. I'm sure this company will do all they can to help, but that is not part of the guarantee.There are other sources online too. www.thomasnet.com, www.alibaba.com and www.worldwidebrands.com are websites I've seen but haven't personally used for my product sourcing. The other way would be to go to google.com and type in "'your product' dropshipper" or "'your product' manufacturer". This will give you a lot of information, most of which may not be completely helpful to you. Just beware.
These ideas are specific things I've tested. However, I'm sure there are other ways too. Best of luck in your search.  Let all readers know what's worked best for you.